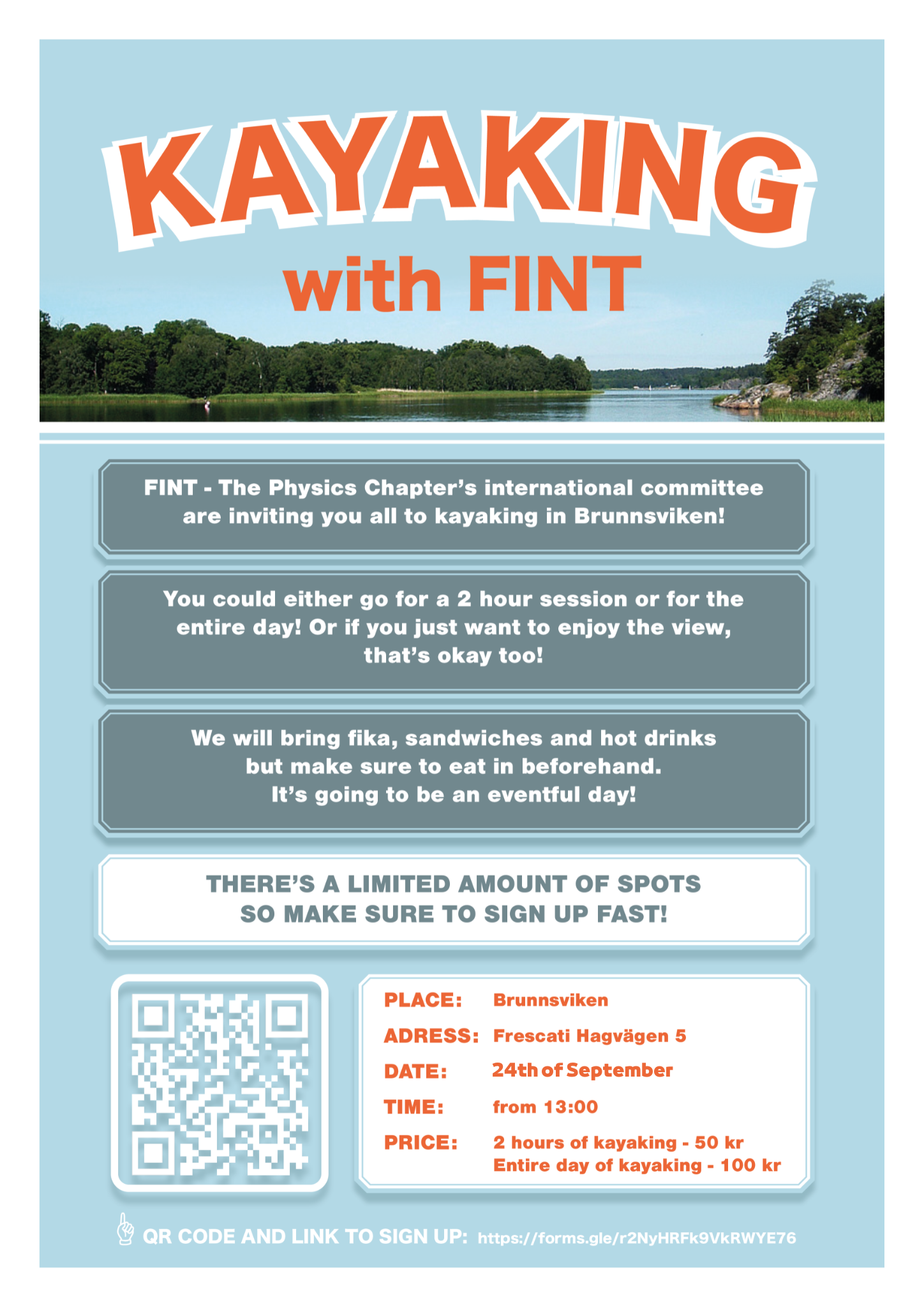 Kayaking with FINT!
FINT – The Physics Chapter's international committee are inviting you all to kayaking in Brunnsviken!
You could either go for a 2 hour session or for the entire day!
Or if you just want to enjoy the view, that's okay too!

We will bring fika, sandwiches and hot drinks but make sure to eat in beforehand. It's going to be an eventful day!
Price:
2 hours of kayaking – 50 kr
Entire day of kayaking – 100 kr
Place: Brunnsviken
Adress: Frescati Hagvägen 5
Date: 24th of September
Time: from 13:00
There's a limited amount of spots so make sure to sign up fast!
Sign up: https://forms.gle/KMhirEHc4DEAGyeg8

Never miss our events, join our E-mail list!
E-mail list: https://forms.gle/HhQcznnw8t7LFddWA
If you have any questions, e-mail international@fysiksektion.se or call Mattias Wang at 072-33 11 055
Bestests of regards,
FINT – Physics International