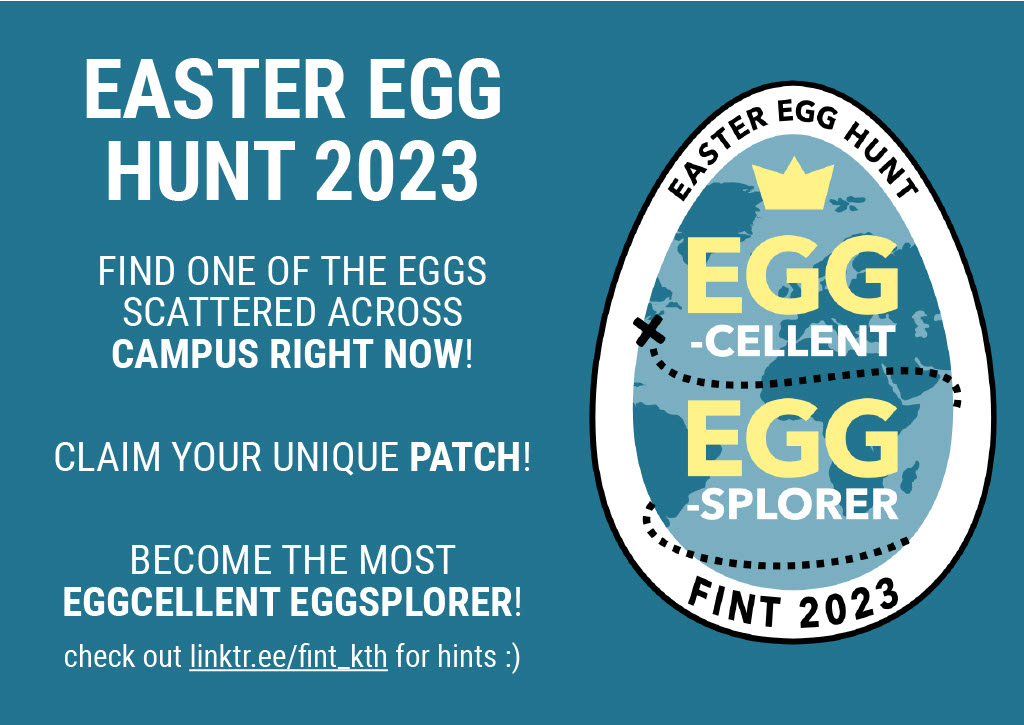 Today marks the start of FINT's Easter Egg Hunt! Right now, eggs with goodies are scattered around M, AlbaNova and Kons.

The lucky finders get candy and the right to redeem an exclusive patch (pictured below) at any future FINT event! Both national and international students are welcome to find and redeem eggs.

Stay tuned to our social media at linktr.ee/fint_kth for hints about egg locations!