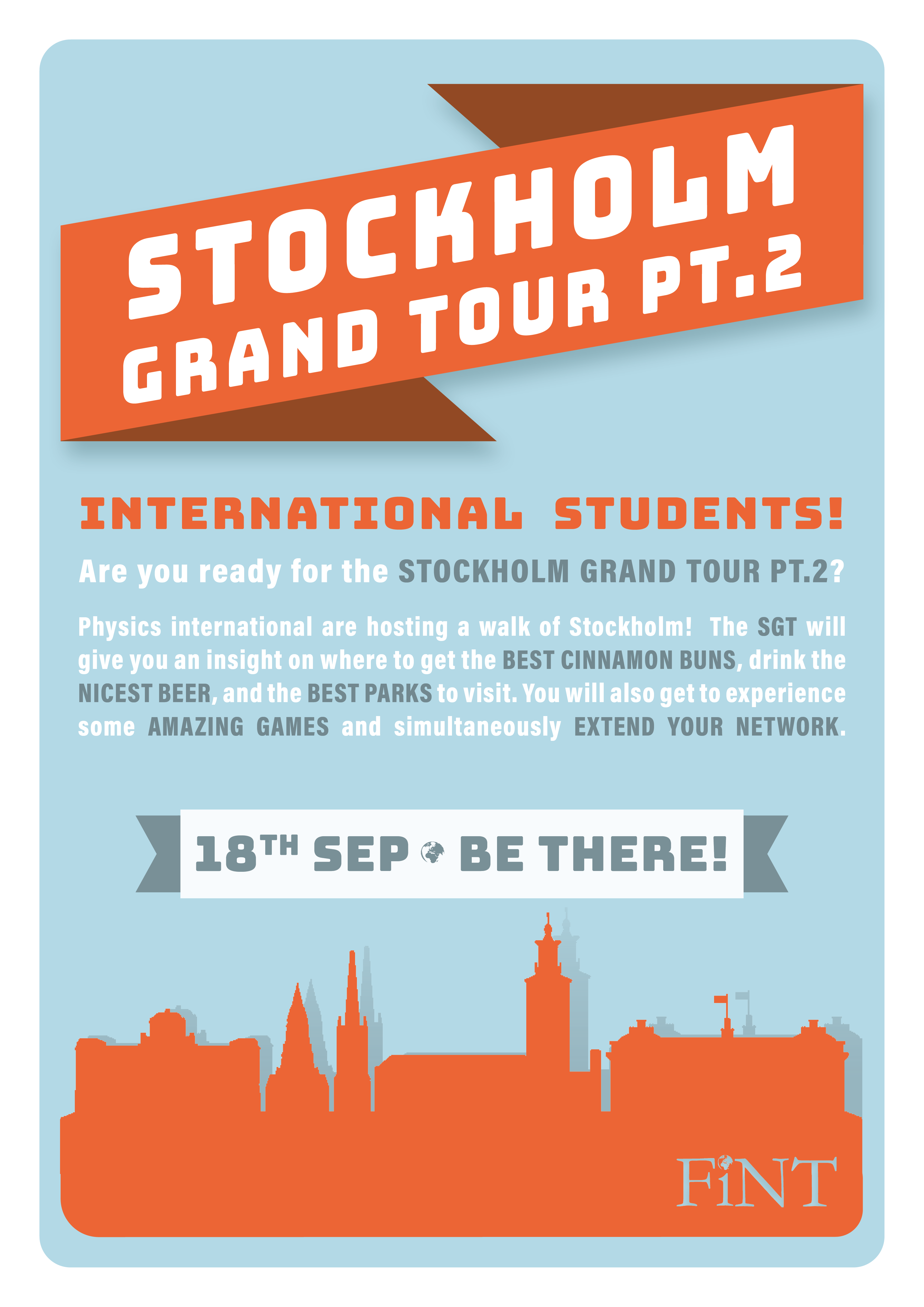 The wait is finally over!
We know you have been waiting, and now it's finally here. We will give you an insight into the best life of a "Stockholmare". We will show you the top secret places where every Stockholmare have their fika, the best bar to meet your friends over a beer, the perfect park for a game of kubb and the most romantic view where you must bring your date. On the 18th of September, Physics International invites YOU to the Grand Tour of Stockholm. Come and expand your network, grab a fika and have a great time.

We will meet by KTH entrance at 15:00 on Sunday the 18th of September and be walking for a couple of hours so bring comfortable shoes. You will not have to pay for any of the fika but if you would like to join us for a couple of beers after the tour you should bring some money.

Contact info: international@f.kth.se or call Tomas Nordström at 0722429530

Over and out with lots of love,
FINT